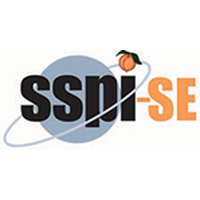 Association to partner with SSPI Southeastern chapter for future of teleports event
ATLANTA, Ga. – July 22, 2016 – The Southeastern Chapter of the Society of Satellite Professionals International (SSPI) has announced their participation in in a set of events exploring and discussing teleports, "Teleports of the Future – The Next 30 Years" hosted and sponsored by Crystal, on behalf of the World Teleport Association (WTA). The event will start with a networking hour to be followed by a brief panel and discussion on teleports. The SSPI Southeastern Chapter (SSPI-SE) has reached out to leading teleport operators and industry experts in Atlanta to participate in the panel so attendees will hear the expertise of panelists from Crystal, Encompass, Intelsat, and Turner Broadcasting. "Teleports of the Future – The Next 30 Years" will take place on Monday, August 22 at 6:00PM at the City Club of Buckhead, and attendees are encouraged to register early.
Founded in 1986, Crystal designs and delivers network monitoring and management solutions that improve operational efficiency, analyze errors, and enhance system resiliency, particularly for businesses that deal with complex and dispersed distribution pathways. Crystal prides itself on building long-term, trusted partnerships with our customers. These relationships drive innovation for Crystal's next generation solutions. The innovation and solutions provided by Crystal translate into greater operational efficiency and higher profitability for our customers. Every day, program and advertising content worth billions of dollars flows through equipment managed by Crystal for leading media, enterprise, and satellite customers — including Fox, CNN, Disney, and Intelsat. Crystal, a privately held company, is headquartered in Greater Atlanta, GA.
Encompass is a global technology services company focused on supporting broadcast, cable and digital leaders. The company designs, implements and operates reliable video solutions to meet its clients' needs in the most efficient and simple way possible. As a leader in comprehensive, end-to-end video solutions, Encompass owns and operates broadcast facilities throughout Argentina (Buenos Aires), Asia (Singapore), U.K. (London) and U.S.A. (Atlanta, Los Angeles Metro, Minneapolis, New York Metro).
Intelsat operates the world's first Globalized Network, delivering high-quality, cost-effective video and broadband services anywhere in the world. Intelsat's Globalized Network combines the world's largest satellite backbone with terrestrial infrastructure, managed services and an open, interoperable architecture to enable customers to drive revenue and reach through a new generation of network services.
Thousands of organizations serving billions of people worldwide rely on Intelsat to provide ubiquitous broadband connectivity, multi-format video broadcasting, secure satellite communications and seamless mobility services. The end result is an entirely new world, one that allows us to envision the impossible, connect without boundaries and transform the ways in which we live.
Turner's portfolio has more than 100 of the most recognizable brands and compelling content in more than 200 countries, including a blend of entertainment, news, animation, young adult and sports media and multiplatform brand extensions. After more than 45 years since it first took on the broadcasting industry, Turner is still leading change and shaping the entertainment landscape to create engaging content and experiences for consumers around the world.
###
About SSPI-SE
With a regular calendar of events around the region and the annual Atlanta Braves family outing, SSPI-SE is centered in Atlanta, Georgia and serves the southeastern region of the United States. One of America's fastest-growing cities, Atlanta is a hub for the cable TV industry and home to a large number of channels, and satcom product and service providers.
Serves: North Carolina, South Carolina, Georgia, Florida, Alabama, Tennessee, Mississippi, and Louisiana, centering around Atlanta, GA. Learn more at https://sspi-southeast.silkstart.com/cpages/home.
About World Teleport Association (WTA)
Since 1985, the World Teleport Association (WTA) has been the only trade association that focuses on the business of satellite communications from the ground up. At the core of its membership are the world's most innovative operators of teleports, from independents to multinationals, niche service providers to global hybrid carriers.
WTA is dedicated to helping the operators of teleports maintain and expand their businesses by:
Advocating for their interests

Promoting excellence in business practice, technology and operations

Promoting the vital role of teleports
Learn more at www.worldteleport.org.
---