SSPI-WISE May 2022 Meeting
Registration for this event has passed
Join SSPI-WISE for the May 2022 monthly meeting, held this month on Wednesday, May 25th @ 2PM. Our Social Media Working Group will be bringing a special program for this meeting: a presentation by Dr. Erin Bown-Anderson from Geeks without Frontiers, who will join us to talk about how GWF, working with World Vision, is using the power of satellite to help Ukrainian refugees gain access to practical and medical help, as well as enabling them to connect with loved ones, as they flee their war-torn country.

Featured Speaker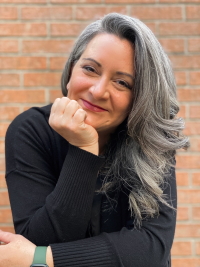 Erin Bown-Anderson, Ph.D., Director of Community Innovation at Geeks without Frontiers
Dr. Bown-Anderson was previously the Assistant Superintendent for Academics and Director of Technology Integration at Austin Independent School District (ISD). Dr. Bown-Anderson is known for embracing universal tenets including honoring community wisdom, leadership through partnership, and organizational development. "By leveraging the strengths of those immersed in technological innovation with those of people with indigenous or localized wisdom, we expand the possibilities for solutions around access, integration, economic outcomes, and improved physical, mental and psychological wellness for all people."

SSPI-WISE monthly meetings are open to the women of the industry, as we contemplate ways to ensure women's participation and engagement in the industry.
To learn more about SSPI-WISE visit SSPI-WISE - Women in Space Engagement!
SSPI-WISE is grateful for the support of: