NAB 2019 – Review and Wrap-up
​

Monday, April 15th 2019

6:30 pm to 7:15 pm - BBQ Dinner
7:15 pm to 9:30 pm - Panelist's Presentations, Q&A, and Discussion

Attend in person or by streaming

Turner Broadcasting Systems - Main Campus
1015 Techwood Drive, NE, Atlanta, GA 30318
1015 Building - Assembly Room

Registration is Required at this link:

https://www.eventbrite.com/e/smpte-atlanta-nab-2019-review-registration-58645004788

​

NAB 2019 – Review and Wrap-up

Didn't go to NAB this year?

Don't worry, you can relive the highs and lows, news of all the new equipment, services and trends in the broadcast world by attending the now traditional annual NAB Wrap program event led by our local SMPTE section friends and family. Even if you do attend NAB, the expert panel will report on every single square foot of displays of interest in the LVCC. PLUS, hear subject matter experts analysis, views and opinions on trends and developments in the world of broadcast, IP, media, network services, drones, VR, IP, AR, drones, ATSC 3.0, IP convergence, more drones, all the part numbers of the cards zip tied to the Evertz booth walls, SWAS, new telecom transport developments, drones in the cloud, the kitchen sink [Internet of Things!], IP glass to glass, you name it, …chances are it will be covered, so don't miss it!

This is a joint meeting SMPTE/SSPI-SE/AES – no charge to attend, and there is food in the 'gathering time'.

This program is usually very well attended, so grab your ticket early!

Cutoff Date for Registration - Monday, April 15th @ 11:00am

This is a free event, but registration is required to attend.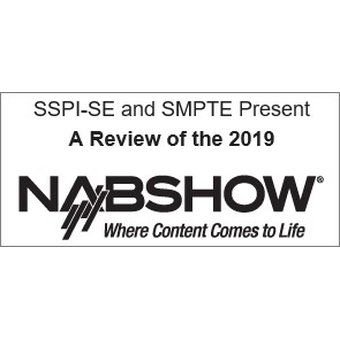 Turner Broadcasting Systems, 1015 Techwood Drive, NE, Atlanta, GA 30318